MASTERING YOUR PROCESS
If you are not where you want or need to be as a player, we can point you in the right direction. If you want to learn how to be the best at baseball there are a few things, you should consider before you start. Ignore 99% of what you hear from almost all of the people you encounter. More than likely, what they have to say is twice chewed food. It is information that falls into the category of "conventional wisdom." It is the stuff you have heard so often that you accept it to be true. It is every shortcut, fad and gadget available. You encounter people who claim they have many years of experience. Then you realize that they have simply been repeating year one for many years. When you find a real qualified mentor, you will know it. Then you need to listen to everything they have to say. Follow this advice and you will save your precious time and energy.
First - Find a mentor who has the tremendous skills you seek.
You need to find a person who has a tremendous amount of knowledge about what you want to learn. Do not follow the crowd of people who are comfortable doing what they think they have to do. Follow your instinct. Sometimes baseball itself gets in the way. If you are on a team and you do not play, how does that help you get better? You can wait for your turn or decide to make it your turn. It is common sense but it is amazing how many people ignore this advice. Rule out opinions and focus on decades of scientific research. Put yourself in the fast lane by choosing to work with someone who has accomplishments but more important, "credentials".
Second – Choose someone with a ton of experience who also knows how to teach.
This person should have fifteen to twenty years of experience at a minimum. It takes time to determine the healthiest and best way to maximize player development. You need someone who has seen it all, the good, the bad and the ugly. Most important, they need to know how to instruct. All that knowledge is of no value if not shared properly.
Third – Choose A Mentor Who Has Your Best Interest At Heart
Your mentor should have the expertise, experience and passion to teach you how to reach or exceed your goals. Find that somebody and stop asking everybody else because that is the greatest cause of confusion. Do not become a casualty of too much information.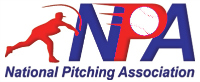 The staff at All American baseball Academy meets all the qualifications above. The Academy has a robust facility designed to develop rotational athletes. We have an in-house, 3-D motion analysis lab and we understand how to interpret the results. The Peak Performance Camp is a vehicle for our players to benefit from working with a staff with tons of experience in every aspect of the game. Trained by Dr. Tom House of the NPA (National Pitching Association) we are the beneficiaries of thirty years of scientific research plus a record of accomplishment that includes working with Baseball Hall of Fame inductees, Super Bowl Quarterbacks and PGA Golf Champions.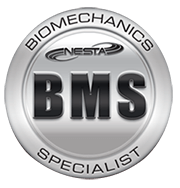 We are also NESTA (National Exercise and Sports Trainers Association) Certified Biomechanics Specialists. Since 1998, we have placed almost 400 Academy alumni in professional and college playing and coaching careers. That happens because we know how to prepare our players for the future.
Our year-round programs are an opportunity to experience the most advanced technology designed to accelerate your development. Take advantage of our seasonal training programs. In the summer we have our In-Season Peak Performance Camps, In the oss-season we have our NPA Total Body Velocity Training and in the pre-season we have our Quantum Leap Program. program while your competition sleeps all day and plays video games. If you want to become undeniable, you have to take positive steps towards mastering your process. Sign up for this training to get started.