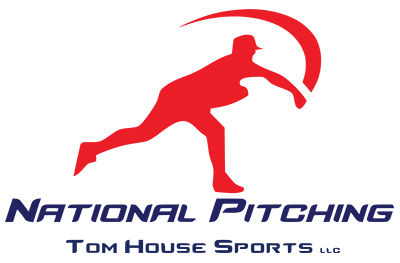 FAILURE IS THE BEST TEACHER. FAIL FORWARD FAST!
The best advice we can give you is to never stop seeking knowledge. To exceed your expectations you must challenge yourself at the highest level. We create exactly that type of environment. Surround yourself with people who do the same. You have a small amount of time to realize your potential. Respect people who use scientific research to find the truth. Seek out those with the highest credentials and a proven track record. They will help you accelerate your development because they understand what works and what doesn't. There is no substitute for experience. You must learn from your failures as well as everyone else's failures. Fail forward fast. The faster you fail the faster you learn. It's okay not to know all the answers. It's better to admit that there may be a better way than to believe answers that might be wrong. Pretending to know everything closes the door to finding out what really works best. Your competition may have already figured this out. We are very serious about our training.
MANY PARENTS ASK THIS ALL THE TIME!
Could you just tell us if our son (put the age in here) is good enough to play: professional baseball; college baseball or high school baseball? Please just be honest with us and tell us if he should give up or just play another sport! The answer is that nobody has a crystal ball or the ability to predict when a player will transform. The answer is not so simple. First, Michael Jordan got cut from his high school basketball team as a sophomore. So at that point in time, his coach didn't see much hope or projectability for someone who turned out to be one of the best basketball players of all time. We actually have the ability to do "point in time velocity capacity testing" to get concrete numbers on your body's functional strength. With the proper training program your weakest links can be identified and addressed quickly. Your neural patterning, as an athlete, requires wiring. If you lack the wiring we can show you how to pattern your movements. The human body is complex. Each body is unique. If you want the best training you need to work with a staff who understands what works best. Our alumni list has many players who exceeded their expectations because they believed in the evolving process the Academy provides. Most players, upon first sight presented as weak and uncordinated or lacking in patterning. But, players grow and they mature at their own pace. When the body is ready it gains strength, stability and mobility. Nobody knows when a growth spurt will transform an athlete. Some sports rely heaviliy on size but every sport has successful players who are large and small.
SO MANY THEORIES, SO MUCH CONFUSION AND SO LITTLE TIME!
Your high school coach may say do it one way. Your travel ball coach may say do it another way. When you fail it's because you didn't do it their way. Does this sound familiar? Somebody tells you how to do something and in order to convince you they are right, they have to make somebody else wrong, even if it is you. This is what Tom House means when he says, "The baseball community is a fractured environment." It doesn't have to be that way when you have science and research backing up your training. Your clock is running and you need to stay healthy and become the best you can be before your time is up. We get it. We know what you want. That's why we have dedicated ourselves to providing answers that really work. Our job is not to win trophies. Our job is to inform, instruct and inspire you to reach your genetic potential.
We are amazed at how many opinions and theories there are regarding player development. Never have there been so many self-proclaimed experts on how to train and develop players. Perform an internet search on any subject like hitting, pitching, fielding or throwing and you can have it all, or so you would think. Look, you get one shot at getting it right. Do you want to roll the dice or do you want a way to maximize your time and energy working with experienced, qualified, instructors who provide results based on evolving science. Our staff works with Tom House and The National Pitching Association. Dr. Tom House has created a "world class" research center with a 3D Motion analysis laboratory to study rotational athletes. Research is done in conjunction with the University of Southern California Medical School. The results are reviewed and certified by an institutional review board (IRB). So when you decide to entrust your career to someone who has credentials that consist of "played a little baseball," you may be setting yourself up for disappointment. The All American Baseball Academy also has three dimensional motion analysis in our facility and we are getting amazing results. Playing baseball is not the same as teaching baseball. You might be able to add, subtract, multiply and divide, but you should not assume that you can teach a person algebra. There are no colleges and universities who offer degrees in baseball instruction. This is unchartered territory. For now, you have to rely on the evolving scientific research being conducted by the National Pitching Association and the best medical and sport minds from the American Sports Medicine Institute, (ASMI) and The Rod Dedeaux Research and Baseball Institute (RDRBI). We were once part of the fractured baseball environment. When we realized that anybody who ever picked up a baseball considered themselves an authority on the subject, we sought better answers. Our commitment to research has made it easier for you to cut through all the noise created by the fractured environment. The research is miles ahead of anything else out there. Remember, you always get what you pay for. Free information from the internet comes with a caveat. Misinformation can do great harm. Untested theories may work for a short period of time before physical damage is done.
SEEK OUT "CREDIBLE" SOURCES
Would you recognize a world class coach if you met one? Will his championships translate into your development? How would you know if someone provides world class instruction? Start with what they have done. What are their accomplishments? Look at who they have developed. Tom House coached Nolan Ryan and Randy Johnson and they are both in the Hall of Fame. He has also coached Oral Hershiser, Mark Prior and Rob Nen. The American Baseball Coaching Association ABCA, named an annual award after Tom, "The Tom House Teaching Professional Award." That's quite an honor. It's one thing to receive an award. When they name the award after you that's significant. He has extended his research to other rotational sports as well. Tom House is on the advisory board for Titleist and works with some of the best golf professionals in the world and also works with 27 NFL quarterbacks including Tom Brady and Drew Brees. Each year, numerous college athletes who have worked with Tom are drafted in the first round. In 2015, the University of Virginia won the NCAA College World Series. UVA used Tom's protocols to train their athletes. That same information and more importantly, that level of diagnostics and instruction is available through us. Our staff is trained, tested and certified by The National pitching Association. That's what "credible" looks like.
LEARN WHY WE ARE THE ONLY PRIVATE ORGANIZATION IN THE COUNTRY BACKED BY THE MEDICAL COMMUNITY