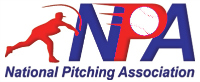 PLAYERS LEARN BEST WHEN THEY HAVE A GREAT SUPPORT TEAM
Pitchers are alone on the mound. They may have their teammates cheering behind them, but batter after batter, inning after inning, they control every pitch. The speed, the type of pitch and location is their choice. Their physical and mental preparation, combined with their love of the game are a vital part of the process.
A support team of family, coaches, teammates and friends are vital at each level and plays an extremely important role in their development, as a player, a team member and an individual. When a pitcher's well-being is the top priority, that support, especially parental support, is a cornerstone of their development.
WE WORK WITH PLAYERS AND PARENTS
Parents play an important role in an athlete's development through different levels of competitive play. We provide information that you as a parent, will find useful in your daily support of your athlete. Many of our programs are set up to include the attendance of a parent so that information can be learned and practiced in a supportive environment at home. Whether it is information on mental and emotional conditioning, physical conditioning, or nutrition and diet, we are committed to informing parents, so that they can be an informed support channel for athletes.
SUPPORTIVE AND INFORMED PARENTS MAKE A BIG DIFFERENCE
The purpose of the NPA Total Body Velocity Program is simple - to help functionally generate stronger, healthier arms in order to aid individuals in realizing their true potential. Making "how" the program works to increase velocities even simpler - when an athlete's body and arm becomes stronger and healthier, naturally, he or she has the ability to throw the ball harder and with greater velocity.

Dedicated to helping individuals realize their true potential, the NPA Total Body Velocity Program offers innovative, comprehensive and specialized training techniques to help strengthen the shoulder. This Program provides the ultimate foundation for the future success of the shoulders of our young athletes.

Every Program is personally adapted and tailored to each player's individual needs according to their specific age, stature, schedule, abilities and deficiencies. The Program is science-based and designed to be executed as efficiently as possible, both functionally and mechanically. A "Health First to Improve Performance" mentality is our ultimate goal.

We Are located in Warrington, PA- Bucks County, but we service all of Montgomery County, Delaware County and all of Southeastern PA. Over the course of 20 years we have helped hundreds of players receive scholarships and professional opportunities in baseball and softball. We'd love to help you next!