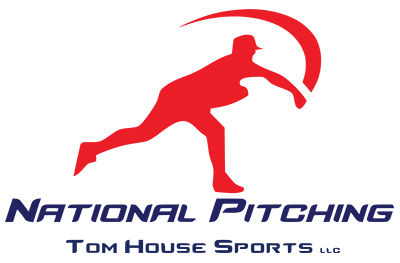 WE HAVE A HEALTHIER APPROACH FOR PLAYERS AND PARENTS.
In any other area of life we have standards which control and identify what works and what doesn't. Your local Little League recognizes the importance of pitch counts and arm care because of the American Sports Medicine Institute (ASMI). This organization is run by none other than Dr. James Andrews, who is considered to be a worlds foremost authority. Dr. James Andrews is also a member of the advisory board for the National Pitching Association. It's unlikely that you will find any self proclaimed baseball gurus with a fraction of this level of credibility. I don't know about you but I would rather hear what Dr. Andrews has to say regarding how to "prevent" injuries rather than what he has to say regarding how to surgically repair them.
In case you haven't noticed, we are in the middle of an injury epidemic. Every year we see MLB pitchers getting Tommy John surgery before the season even starts. These injuries begin at a very early age and through a variety of circumstances ranging from abuse, overuse, poor biomechanics and functional strength issues, careers are ended prematurely. Did you ever wonder why college rosters have twelve to fifteen pitchers?
Too often, the desire to win has become much more important than what is best for an individual athlete. Combine that with all of the misinformation gathered from multiple sources about what is good, what is best or what is better and you have a recipe for career ending injuries. It's not uncommon for a coaching staff to have three different coaches with three different approaches to the same thing. What is a player to do?
We know that in order for us to become the best, we have to learn from the best. That means we must question information that is not based on scientific and medical research. As we move forward, working with the NPA east, we know that it will become more common to see pitchers throwing 100 m.p.h. We have to learn how to do that in a healthy manner.
Working with The National Pitching Association East we continue to update our methodology and protocols based on the most current research. The NPA has an advisory board of experts and medical doctors that reads like a Who's Who in the field. These people have proven that they are the best of the best.
National Pitching Advisory Board
| | | |
| --- | --- | --- |
| Tom House, PhD | John Young | Dr. James Andrews |
| Drew Brees | Robert Yang | Dr. Rick Heitsch |
| Mark Prior | Glenn Fleisig | Dr. Heinz Hoenecke |
| Nolan Ryan | Todd Durkin | Dr. Thomas Vangsness |
| Randy Johnson | Greg Rose, PhD | Dr. Todd Lanman |
| Robb Nen | | Dr. John Conway |
| Orel Hershiser | | |
| Bobby Valentine | | |
We are continually updating what we know and pass that knowledge on to our players and parents. It is important that each player and parent understand how to prepare to pitch through developing (1.) efficient biomechanics, (2.) functional strength, (3.) proper nutrition and (4.) mental and emotional management, to prolong a player's career.
When you are working with the best, that's what it should look like. Discoveries are coming every day and it would be a mistake to ignore them. We do not get locked into the past. We keep an open mind and let the research show us how to become better. The best training is a training that evolves and delivers cutting edge knowledge to accelerate development.
WE FOCUS ON THE NEEDS OF EACH PLAYER
To be successful you must be in great physical condition, mentally tough, and emotionally calm. Balancing the physical and mental demands is the hardest part. This is not a one size fits all process. Every player has his own biomechanical signature and functional strength needs. We tailor the training to each player. The rate of progress varies from player to player. Gains are made based on how quickly the player can efficiently incorporate all of the protocols and how quickly they respond.
We focus heavily on:

• The biomechanics of pitching, throwing and hitting.
• Strength and conditioning techniques that enhance skills and reduce the incidence of injuries.
• Nutrition – the fuel that keeps athletes healthy.
• Mental and emotional practices that build confidence and reinforce players' love of baseball.
• The Development of a strong support system between players, parents and coaches.

All American Baseball Academy is a an official orthopaedic partner of The Rothman Institute.
Rothman Institute is internationally recognized for excellence in orthopaedic science and technology. Our physicians are experts in their specialty areas, leaders in clinical research and innovators in the development of advanced treatment methods and technologies.
ROTHMAN INSTITUTE - A World Leader in Orthopaedics
Rothman Orthopedic Specialty Hospital ranks #1 in Surgical Care & Patient Satisfaction (2013 HCAHPS & SCIP Data) and is a Healthgrades five-star recipient for both Total Knee and Hip Replacements in 2013.
Rothman's Spine team performs over 3,000 surgical procedures each yearand is anchored by three surgeons recognized on the list of the Top 28 Spine Surgeons in the Country. -Orthopedics This Week
Rothman's Sports Medicine team evaluates over 40,000 sports injuries and performs over 5,000 surgeries each year. Named the #1 Sports Medicine Program in the Region -Becker's Orthopaedic Review
Team Physicians of the Philadelphia Eagles, Philadelphia Phillies, Philadelphia Flyers, Philadelphia 76ers, Villanova University, St. Joseph's University and over 40 local high school and colleges.
Rothman Institute is included in the Jefferson Department of Orthopedics,which received a #7 national ranking by -US News & World Reports for 2013.
More Podium & Poster Presentations at AAOS annual meeting 2013, (World's Largest Orthopedic Meeting) than any other Orthopedic group in the world.
Approximately 10,000 Hip & Knee replacements a year, one of the world's largest volumes.