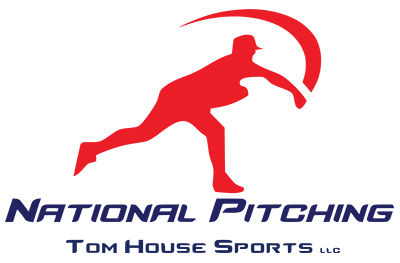 ARM CARE - PREPARE, COMPETE, REPAIR
Our most successful players understand the process. If you are new to our program then you need to learn quickly. Most players come to us because they want to accelerate the developmental process. One way to do that is to avoid the pitfalls that plague 90% of the baseball community. There is an exponential relationship between health and performance. If you are injured then obviously it's possible you can't or should not perform. That's not what we mean. Every player has weak links. Discovering the weakest links and fixing them will give the body an opportunity to exceed its past limitations. The body knows what it can and cannot do without causing potential harm. If you exceed what the body can handle then ligaments, tendons and muscles will be at risk. Poor mechanical efficiency will also put you at risk. Minor injuries will put you at risk if you do not address them correctly. "You cannot accelerate what you cannot decelerate."
"SHOULD I SHUT DOWN AND REST MY ARM?"
is it a good idea to stop throwing? Does my arm need a rest? Should I pitch all year round? These are good questions and we address them all the time. We have players who are tired because they played a season of school baseball and summer baseball. We have players who have nagging injuries due to a lack of functional strength or because their lack of strength causes instability resulting in nagging injuries. We have players who were sidelined with stress fractures from playing hard. Every situation is different but after any lapse in training you must have a healthy approach to move forward. You cannot afford to shut down your entire body because you jammed a finger or sprained a wrist. You have to keep working the rest of the body. Minor injuries shouldn't stop you from doing whatever you can to stay in shape until you are back to 100%.
If you have thrown excessively this past season your arm might be tired. The foot pounds of training you put into the body in the off-season are taken out of the body during the season. If you do a maintenance program in-season you can keep the body healthier than if you do not. A rest for a couple of weeks is probably not a bad thing, but understand that throwing is an "adaptation process." The body continues to adapt physically and neurologically with every throw. When you stop throwing, you stop adapting. You also stop patterning. In fact your idea of a rest may be more harmful than helpful. The NPA protocols address these issues scientifically. We expect the medical community to have a very conservative approach to injuries and rehab. Our approach is to prevent the injury from happening. Many injuries are the result of the body's weakest links. Identifying these links and strengthening them makes the body healthier. It increases stability and mobility. Players also must deal with additional factors such as growth and muscle gain from conditioning. That in itself can interrupt the patterning for two to six months for each inch of growth or 5 lbs. of additional muscle mass.
You should not throw off a mound all year round. The addition of the mound adds a considerable amount of extra stress and pressure to the arm, the shoulder and the elbow. In fact there is six times ground force development on the arm off a mound. The mound is the biggest factor. Many MLB players have experienced serious problems because the coaching staff encouraged them to stop throwing and simply concentrate on working in the weight room. This is a huge mistake and we can give examples of how the injuries related to this mentality have proven very costly. You simply cannot expect to make the body stronger and stop the work on throwing and mechanical efficiency. You cannot expect untrained muscle to perform without adapting while conditioning. The articles below are an example of how Tom House first identified a serious problem only to be ignored by an MLB pitcher and his team. The second article is sadly prophetic.
February 17, 2017
Klapisch: Pitching expert says Syndergaard at risk
Tom House

, former Rangers pitching coach, says Syndergaard erred by not throwing this winter.
On February 17th, 2017 Tom House was quoted saying.....
"Unfortunately, this is an injury waiting to happen by the second week of June," House said by telephone. "Unless you're picking up a ball while you're getting stronger, you're just adding muscle that doesn't know how to throw. It's unskilled muscle."
When asked to estimate the chances of Syndergaard getting injured, House said, "There's a 60 to 63 percent likelihood. I'm sure he feels great today, I'm sure he's throwing well. But what he's done is the worst-case scenario."
On May 1, 2017 this article appeared:
And sadly, Tom House has been prophetic. See the post below. That's how well the NPA research and protocols work.
"New York Mets ace Noah Syndergaard had an MRI Monday morning, revealing a partial tear of his right lat muscle. Could it have been avoided? The New York M...
Noah Syndergaard will be out of the Mets' starting rotation for a large chunk of time. Another injury-plagued Mets starter, Steven Matz, missed nearly two months of baseball with the same injury two years ago.
That Syndergaard is a big loss could be the understatement of the year.
Seeing Syndergaard pitch yesterday was a highly questionable move in the first place, one for which Terry Collins is already under much scrutiny. Syndergaard, scratched on Wednesday, refused to go for an MRI. He then pitched Sunday, not making it out of the second inning before possibly ending his season."
What Can We Learn From This?
Clearly, the conventional wisdom that prevails throughout the baseball community extends to the highest levels and even though we have the scientific proof and medical research available many are inclined to just ignore the facts and gamble away careers. At any given time approximately 50% of MLB pitchers are on the disabled list. That's alot of salary on the sidelines
Players come to us healthy and are also referred to us after rehab. Mechanical efficiency is not an accident. It's a process. We can show you how to throw more efficiently and if you have been through rehab or even just rest, then you need to learn how to throw more efficiently to prevent future problems. Functional strength is equally important and a key to addressing the body's weakest links. The mentality of simply resting after a season of throwing is one of the biggest causes of Tommy John surgeries at the start of the next season. It is also important that you understand how an unrelated injury can affect the necessary work you need to do to keep adapting and patterning the body to perform at the highest level. If you throw off of flat ground during the off-season it allows you to continue to adapt and pattern your movements with far less strain than working off of a mound. Even towel work is beneficial to addressing mechanical effiency. Needless to say the addition of functional strength training is just as important and should be done in conjunction with flat ground work. Players who are in our NPA Velocity Training do not do outside throwing while in the training. The training includes drills that address the patterning needed.